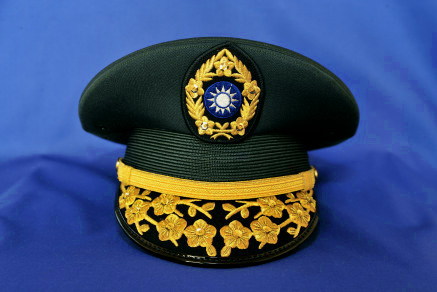 台湾(中華民国)陸軍の将官用制帽です。帽章は中央に台湾の象徴の
晴天白日、周りには梅の花と枝のリースが配されています。
鍔には梅花をつけた枝の刺繍が施されています。将官用は梅花が両側で10個
で、枝の刺繍も鍔一面に施されています。

The cap for Army General of Taiwan( Republic of China ). The cap
emblem has the symbol of Taiwan "The fine and light"which is given on
the center of cap emblem and also plum branches and blossoms are given
around the symbol of Taiwan as the wreath.
The embroidery of plum branches with plum-blossoms are given on the visor.
The embroidery for general officer has 10 of plum-blossoms in both sides
and embroideries are given all around.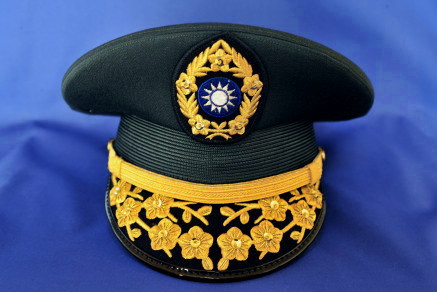 帽章と顎紐の拡大写真です。

Above photo is enlarged one for cap emblem and cap visor.

・Previous Page.